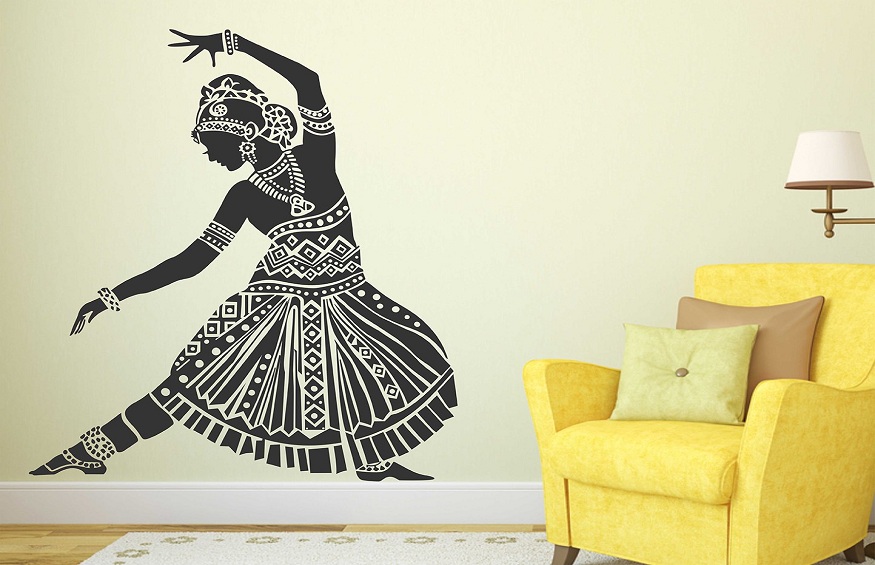 Wall stickers are an easy, cost-effective way to spruce up your home interior design with depth and character. They are perfect for adding a fun and unique design element to any room, and they are incredibly versatile with design and application. Whether you are looking for something to add a touch of personality to the living room or you need something to brighten up a dull bathroom design, wall stickers can do the job. Here are five reasons why you should use wall stickers in your home.
1. Easy Installation: One of the best things about wall stickers is that they are incredibly easy to install. All you have to do is peel off the backing paper, apply it to a clean wall surface, and then smooth out any air bubbles with a soft cloth and that's it! It couldn't be any easier. Plus, there's no need for nails or screws—which means no holes in your walls thereby safeguarding your home interior design!
2. Affordable: Another great thing about online stickers for a wall is that they are much more affordable than traditional wallpaper or paint jobs. And since they come in such a wide variety of designs, colours, and sizes, you can easily find one that fits your budget and style preferences without breaking the bank.
3. Versatile: Wall stickers also offer an incredible amount of versatility when it comes to decorating your home. From abstract art prints to animal motifs and everything in between, there are so many different styles of wall decals available that you can easily find one that suits your taste and décor needs perfectly. You can also use them to elevate the designs of various spaces such as the living room design, the bathroom design, the kitchen space, etc.
4. Temporary: If you don't want to commit to having something permanent on your walls (or if you just like changing things up often), then wall decals are perfect for you! Unlike wallpaper or paint jobs which involve messy removals or costly repairs, all it takes is a few minutes and some warm water and soap to remove them from the walls without leaving any residue behind!
5. Customisable: The beauty of online stickers for a wall is that they can be customised however you like! Want something bigger? Cut down one of your existing decals into multiple pieces and arrange them on the wall, however, looks best! Need something smaller? Cut down one of your existing decals into smaller pieces for a unique look! The possibilities are endless!
Wall stickers offer an easy way to decorate any room in your house without breaking the bank or requiring any special skills or tools—what's not to love? With their easy installation process, affordability, versatility, temporary nature, and customisable options, there's no better way to bring life into any space than with online wall stickers! So, what are you waiting for? Get creative with online stickers for the wall today!